Welcome to Willow Class
Year 6
Once the clay was dry the children were able to paint it.
Year 6 have been learning all about the Ancient Greeks. They have created a clay frieze depicting activities from school.
Harvest Delivery
Following the collection and display of our amazing Harvest gifts from our generous parents from the whole school the children in Year 6 were off around the village. They were delivering bags of wonderful food and produce along with plants to local residents on behalf of the school and St Andrews Church.
Science
Year 6 have been investigating evolution and inheritance. They have sorted animals according to their inherited characteristics such as bushy tails, long fur or pointed ears.
Design And Technology
The children have had fun designing and making their own slippers, the sewing was definitely the most difficult part taking lots of effort and concentration.
Author Visit
The whole school was lucky enough to have a visit from local author Lou Treleaven whilst in Year 6 she explained the process of getting a book published from the first initial ideas all the way to the book being available for sale.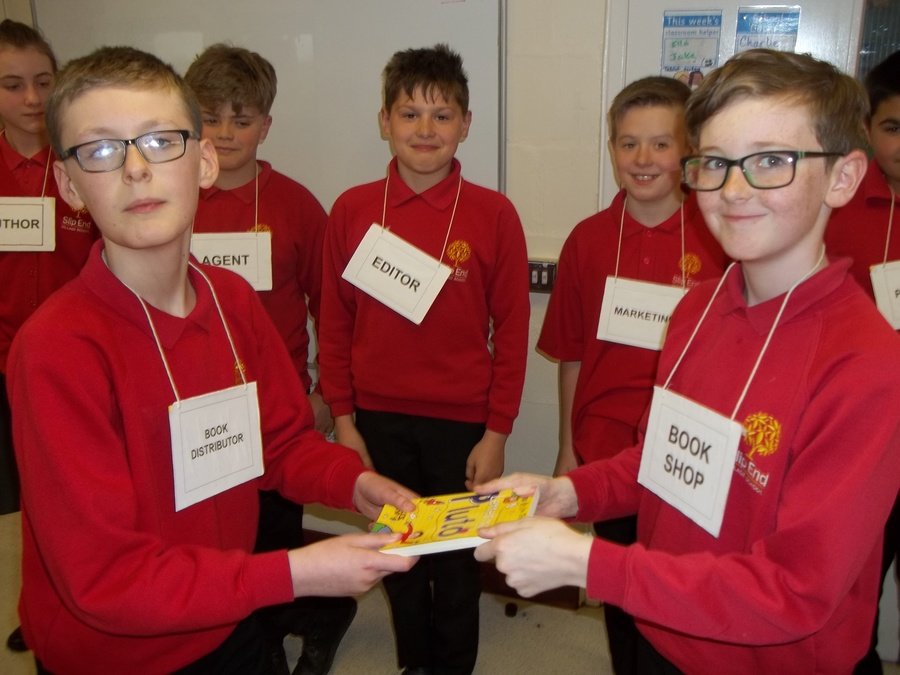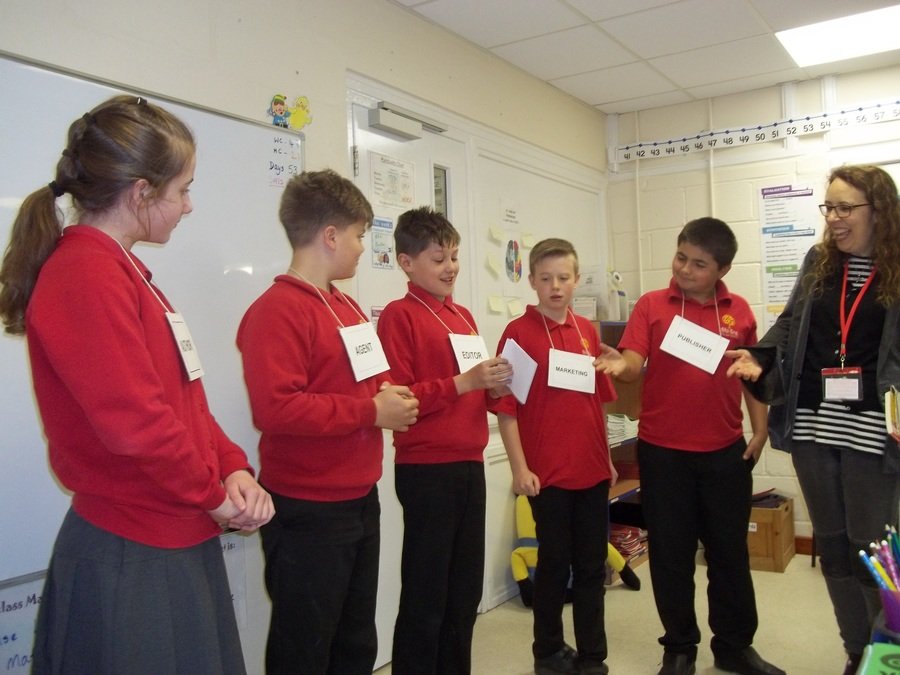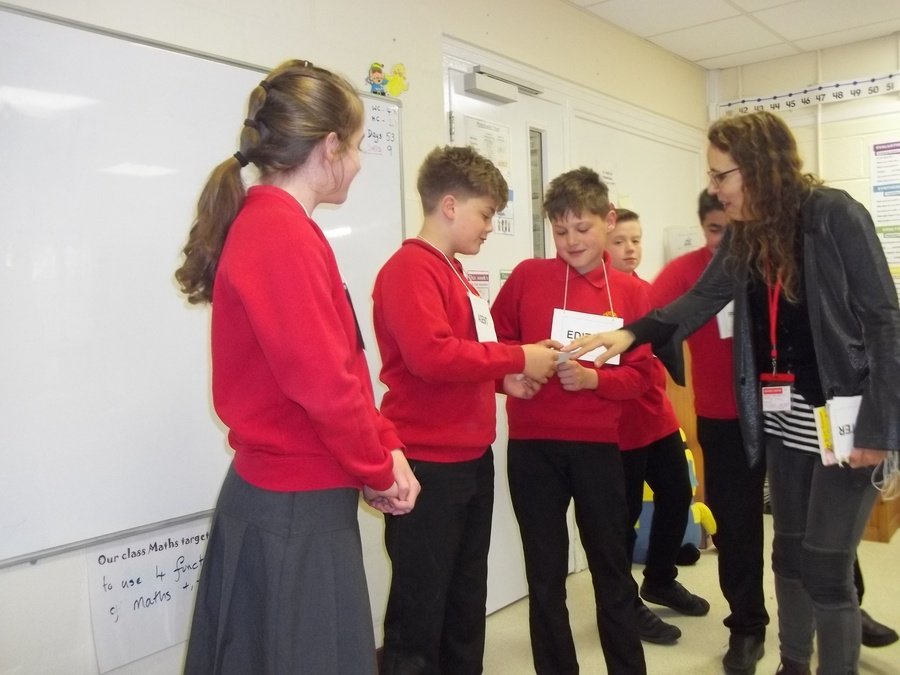 Woodside Residential Home Visit
The children were invited to visit the residents at the local care home. They entertained with songs and enjoyed chatting with the ladies and gentlemen they met. As they left they were treated to an Easter Bunny as a present.
World Book Day
As always the children made an amazing effort with their character choices for World Book Day and during the day were treated to a story by a teacher from another class.
Greek Friezes
The Year 6 children have been learning all about Ancient Greece. They have look at the architecture of the buildings and the carvings. They have created their own Greek Frieze based on activities in school.
Space WOW Day
Year 6 had an amazing day trying to be everything from astronauts to architects. The children tried to imagine how difficult it would be working with space suits on and trying to do very easy tasks. They also spent time designing and making their own Lunar Lander to get their very precious astronaut (eggs) to land safely.
Harvest Delivery
Year 6 have been involved in delivery of the Harvest Produce donated by the generous parents from Slip End Village School and the community through St Andrews church, a great display and start to the year.