From Harry Potter to Horrid Henry and Golden Tickets to Miss Trunchbull, Year 3 had some impressive costumes on World Book Day! We designed our own book covers, read some of Miss Lawn's favourite childhood stories and had a surprise visit from Mrs Gilbert who read us a very funny story!
In our PE lessons, we have been using apparatus and different parts of our bodies to create our own balances, both in pairs and independently.
In Science this half-term, our topic has been rocks. We have explored the process of fossilisation, how rocks are formed and different uses of rocks. We carried out an experiment on lots of different types of rock to test their durability and permeability.
Maple class created our very own experiment in order to find out whether someone's height affects how fast they can run. We made predictions, carried out the experiment fairly using stopwatches while recording our findings in a table, and then wrote a conclusion.
In Maths, year 3 learnt how to measure the perimeter of 2D shapes. We decided to make this a little more interesting, and year 3 successfully took on the challenge of measuring the perimeter of our classroom and the school corridor!
This term, our DT project is creating a board game. To get some inspiration, we played and evaluated existing board games to see exactly which bits we liked and didn't like, and what we'd like to include in our own. We tried out Frustration, Junior Trivial Pursuit, Junior Scrabble and Snakes & Ladders.
We have been busy in year 3 this half-term researching, designing and producing our very own Egyptian masks. We designed our own masks in our books, used papier mache to cover a balloon, then cut it in half and painted on our designs. Here are some examples!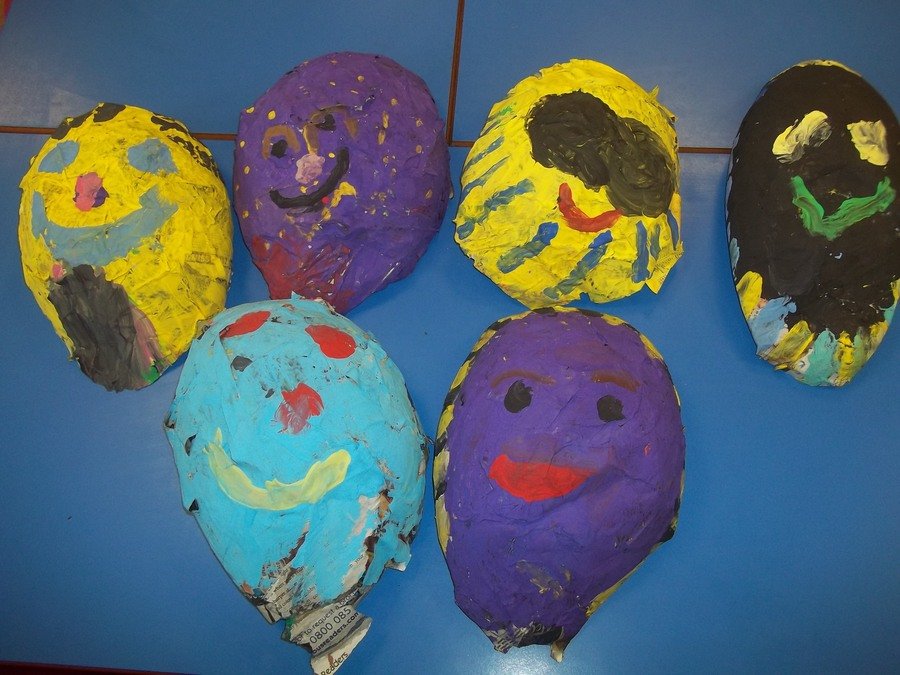 In July, year 3 were luck enough to visit Kidzania in London. Kidzania is a 'city' run entirely by children. We had the chance to be part of the police, firefighters, chocolate makers, newspaper reporters, smoothie makers and lots more jobs! We were given Kidzos (Kidzania currency) at the start of the day, and could earn more money by doing jobs, or spend money in the shops. But when the money was gone..it was gone! Year 3 had a fantastic day.
In year 3, we made the most of the Great British Summer and took our Science lesson outside, where we researched the properties of lots of different materials and recorded our findings in our books.
This term we have been learning about the Romans, and in DT we have been designing and making our very own Roman shields! As part of our research to inform our designs, we used laptops to find information and pictures of different types of shields to inspire us!
In our Design Technology lessons we were designing our own board games and had to write the rules so that other people could play them. Before we started we had the opportunity to play a variety of board games so that we could get some ideas for our own.
In our Maths lessons we have been doing lots of work about place value, addition, subtraction and fractions. We have also had lots of opportunities to use PE in Maths and play a variety of games and put our Maths skills to use under pressure.
In our English lessons we have been learning about news reports. We then had to work together in small groups to write our own news report and then rehearse it. Finally, we had to present the news to the rest of the class.
We had a lot of fun making our Egyptian masks to help us learn more about Ancient Egypt. It was trickier than we thought and we needed to work carefully but in the end it was worth it.
We have been busy designing our own mosaic tiles which we had to make from clay. We planned designs based on our own lives. It was great using the clay but really difficult to make into a tile shape. Once we had done that we enjoyed finishing them off by adding paint.