Curriculum
At Slip End Village School we offer pupils a broad and balanced Curriculum which is designed to be imaginative, challenging and motivational. Throughout the 8 year learning journey our pupils take with us, they build on the knowledge and skills of previous years. Our pupils work towards learning objectives that develop new concepts and focus learning; we aim to inspire pupils through the topics and lessons that we teach.
Phonics and Reading
Phonics and Reading are key elements of our school curriculum. Phonics lessons occur twice daily in Year 1 using the Letters and Sounds scheme and once daily in Nursery, Reception and Year 2. Guided Reading occurs at least 3 times per week. Pupils begin Phase 1 of Letters and Sounds in Nursery and complete Phase 5 by the end of Year 1. In Year 2, pupils consolidate their phonics knowledge and Phase 6 of the scheme is delivered. Our Reading schemes include Oxford Reading Tree, Rigby Rockets and Primary Education Reading Comprehension cards. Please visit the 'Presentations and Workshops' section of the News/Events tab to view our Parent Workshop presentations on Reading and Phonics.
Below you can see our Reading Comprehension Boxes which children use independently at their own level.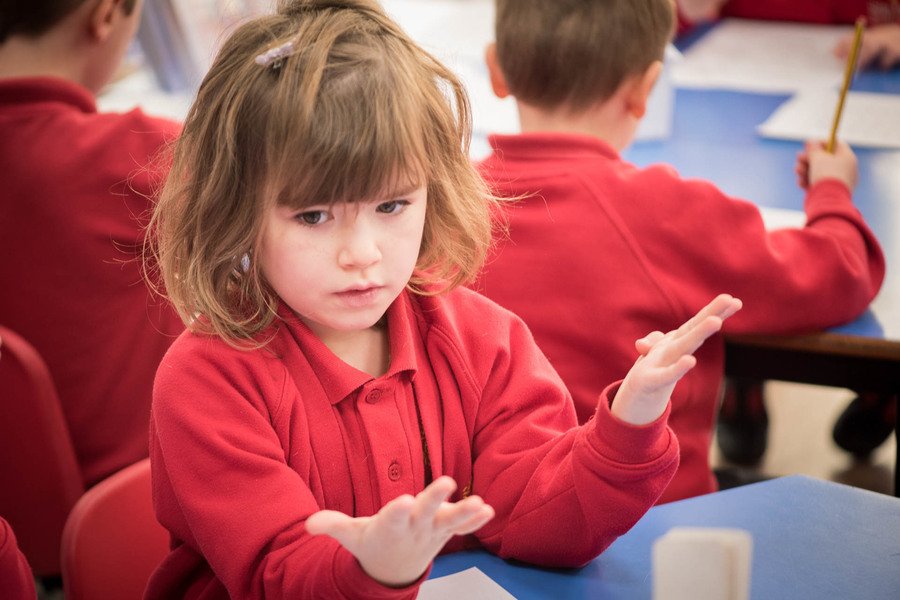 Early Years Foundation Stage
Our youngest pupils, in Nursery and Reception, follow the National Early Years Curriculum which can be accessed following this link EYFS Statutory Framework. The curriculum is divided into 7 main areas:
Personal, Social and Emotional Development

Communication and Language

Physical Development

Literacy

Mathematical Development

Expressive Arts and Design

Understanding the World
Pupils are taught through a creative, thematic approach and are encouraged to participate in their learning by offering suggestions for themes and topics.
Key Stage 1 and 2
In Key Stages 1 and 2 our Curriculum fulfils the requirements of the 2014 National Curriculum and can be accessed by following this link - National Curriculum.
The subjects covered include:
Core Subjects - English, Mathematics and Science

Foundation Subjects – Art and design, Computing, Design and technology, Foreign Language (KS2), Geography, History, Music and Physical education
In addition, Philosophy for Children, PSHCE and SEAL are taught throughout the school; for Religious Education (RE) the Bedfordshire scheme is followed and Year 2 have an introduction to Languages by learning basic vocabulary from a different language each half term. The school's SELF initiative (which was derived from the Federation's Lesson Study Research) promotes pupil Self-esteem, Self-control, Self-awareness, Self-motivation and Self-sufficiency. Monthly 'Values' are also embedded as a whole school ethos through assemblies and classroom activities.
Safety, British Values, International and Eco links are also taught; these may be through discreet lessons and activities, trips and visits, whole school events and assemblies; they are also built into the everyday life of the school.
_______________________________________
Please click this link Whole School Curriculum Map - Reviewed Feb 2019 to find out what we will be teaching and learning during this academic year. Additionally, below you will find our Curriculum Overviews which give further information about what our pupils will be learning.
Further Information
If you have any further questions about our school curriculum please arrange a meeting with your child's class teacher through our school office.
Early Years Curriculum - Spring 2019
Year 1 Curriculum - Spring 2019
Year 2 Curriculum - Spring 2019
Year 3 Curriculum - Spring 2019
Year 4 Curriculum - Spring 2019
Year 5 Curriculum - Spring 2019
Year 6 Curriculum - Spring 2019