Curriculum
Curriculum Statement of Intent
At Slip End Village School we believe that our curriculum should challenge and inspire pupils, encouraging them to look beyond their immediate environment. We want to promote a love of learning and believe that practise, resilience and patience will bring success and build confidence. Curiosity, creativity and empathy will be nurtured and valued. Developing these traits in our pupils will assist them in finding a happier path through an increasingly complex world.
Our curriculum is underpinned with characteristics that we encourage in our pupils. These were derived from our own research and are called 'SELF'.
They are:
Self esteem

Self awareness

Self sufficiency

Self motivation

Self control

Self reflection
These characteristics are discussed in tutor time, in assemblies and throughout the school day. Our research showed that where children are lacking in these characteristics there is a barrier to learning - we aim to teach our pupils how to recognise and remove those barriers.
When our children leave us at the end of Year 6 they should be ready for the next stage of their education and feel confident and secure that they are able to meet the challenges of what lies ahead. Their experiences here should help them to develop into healthy, happy adults ready to take their place in the community and in society.
Phonics and Reading
Phonics is taught in accordance with the Department for Education's Letters and Sounds: Principles and Practice of High-Quality Phonics document (2005). This scheme is split into six phases. Phase 1 is taught in Nursery, where children learn about sounds in the environment. Children will continue to progress through the phases of learning in Reception and Year 1, consolidating their learning by reaching Phase 6 in Year 2. Phonics sessions are fast paced, multi-sensory and highly enjoyable.
Our children are provided with multiple opportunities during the school day to apply their phonic knowledge. Our reading scheme books are matched to their current reading attainment level.
Please visit the 'Presentations and Workshops' section of the News/Events tab to view our Parent Workshop Phonics presentation
Below you can see our Reading Comprehension Boxes which children use independently at their own level.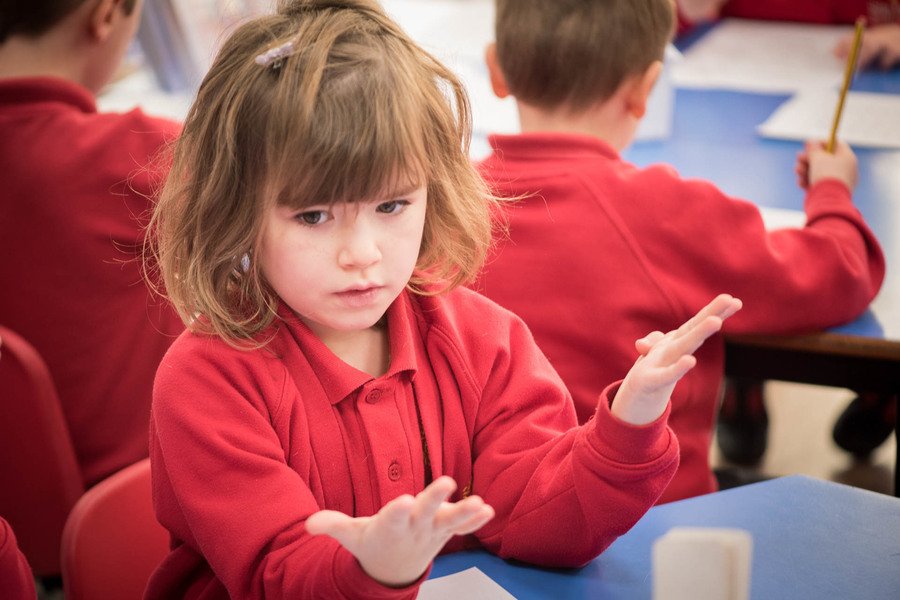 Early Years Foundation Stage
Our youngest pupils, in Nursery and Reception, follow the National Early Years Curriculum which can be accessed following this link EYFS Statutory Framework. The curriculum is divided into 7 main areas:
Personal, Social and Emotional Development

Communication and Language

Physical Development

Literacy

Mathematical Development

Expressive Arts and Design

Understanding the World
Pupils are taught through a creative, thematic approach and are encouraged to participate in their learning by offering suggestions for themes and topics.
Key Stage 1 and 2
In Key Stages 1 and 2 our Curriculum fulfils the requirements of the 2014 National Curriculum and can be accessed by following this link - National Curriculum.
The subjects covered include:
Core Subjects - English, Mathematics and Science

Foundation Subjects – Art and design, Computing, Design and technology, Foreign Language (KS2), Geography, History, Music and Physical education
In addition, Philosophy for Children, PSHCE and SEAL are taught throughout the school; for Religious Education (RE) the Bedfordshire scheme is followed and Year 2 have an introduction to Languages by learning basic vocabulary from a different language each half term. The school's SELF initiative (which was derived from the Federation's Lesson Study Research) promotes pupil Self-esteem, Self-control, Self-awareness, Self-motivation and Self-sufficiency. Monthly 'Values' are also embedded as a whole school ethos through assemblies and classroom activities.
Safety, British Values, International and Eco links are also taught; these may be through discreet lessons and activities, trips and visits, whole school events and assemblies; they are also built into the everyday life of the school.
Relationships and Sex Education
As part of your child's education at Slip End Village School, we promote personal wellbeing and development through our Personal, Social, Health and Economic (PSHE) lessons. PSHE is the curriculum subject that gives children the knowledge, understanding, attitudes and practical skills to live safe, healthy, productive lives and meet their full potential. The school has a statutory duty to provide lessons that focus on the body, personal hygiene and how our bodies change. In Science, we also have a statutory duty to teach Life Processes for humans and animals.
To deliver a successful programme it is vital that we work with parents to teach this content. We have chosen the Twinkl scheme of work to act as our foundation for these lessons. However, we always adapt resources like this in order to best represent the needs of each class and child.
Please find below access to all our teaching resources that form the foundation for our lessons.