Celebration Assembly
Week Ending - 14th July 2017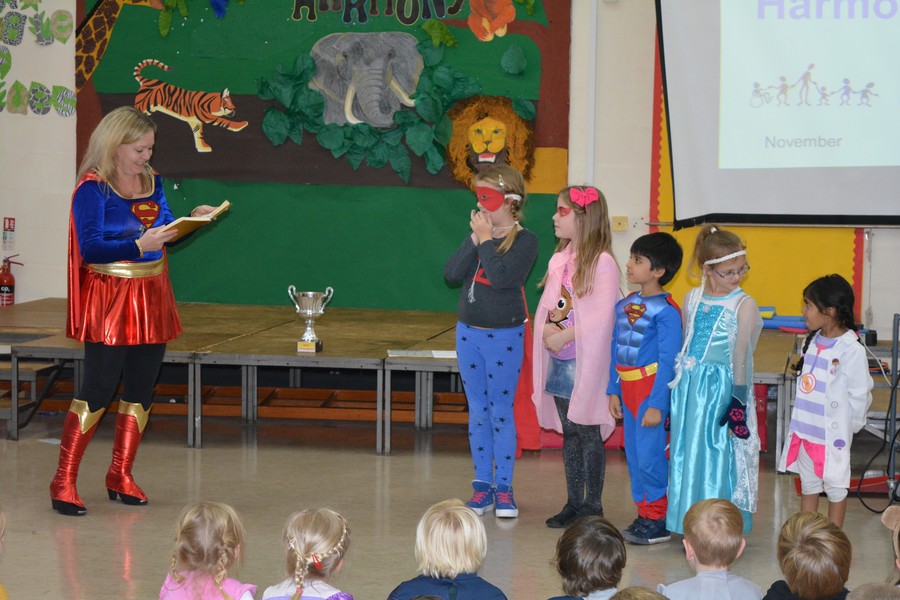 At Slip End we award pupils for their progress, behaviour and personal and collective achievements. Here are the names of children whose names have most recently been written in the Golden Book and been awarded in our Celebration Assemblies. The Golden book can be viewed by parents in the Reception area.
'SELF' Pupil of the Week
SELF is a whole school initiative based on the findings of Lesson Study research. The aim of SELF is to build pupils' self-esteem, self-control, self-motivation, self-awareness, self-motivation and self-reflection. Through this we aim for all children to become resilient, independent learners.
EYFS: Kylie for thinking carefully about how she has done in her learning

Beech: Thomas for always being confident in himself

Oak: Ted for reflecting on his whole years work

Maple: Summer for reflecting well on who can inspire her

Rowan: Maisie for self-reflecting on all things well

Hazel: Naomi for an excellent personal reflection on her time in year 5

Willow: Hana for showing great self-motivation as she moves as a single joiner to her new school
Class Teacher's Pupil of the Week
Sycamore: Alexis for sentence writing
Beech: Elisabeth for being helpful and reliable
Oak: Georgie for working hard and independently on her comprehension

Maple: Chloe P for some wonderful conclusions in Science
Rowan: Grace and Corey for super bravery this morning

Hazel: Kayla for a fabulous attitude to learning in everything
Willow: The for being a great audience and being sensible in the science lab at CVS
Mathematician of the Week
Sycamore: Gracie for great number line work

Beech: Harry P for a good skills check result

Oak: Jamie for being a master at solving our maths mysteries

Maple: Chloe A for some excellent work calculating change

Rowan: Corey for working well all year in maths

Hazel: Shaun and Lucy for persevering when solving a complex algebraic problem
Willow: Bella for great work on her 'Lunar Theme Park'
Punctuality Award
At Slip End we value punctuality; pupils who arrive on time, ready to start their learning. Each week we keep a score of how well classes do at being on time in the line at 8:50am.
A child from the winning class takes home Punctuality Bear for the weekend
Beech: 92%
Oak: 95%
Maple: 94.87%
Rowan: 98%
Hazel: 83.5%
Willow: 97.6%
The winning class is Willow
Attendance Award
At Slip End we value attendance. Each week the winning class retains the Attendance Cup for the week.
Reception: 89.17%
Beech: 93.20%
Oak: 94.78%
Maple: 97.92%
Rowan: 94.78%
Hazel: 90%
Willow: 93.89%
The winning classes are
Maple with 97.92% attendance